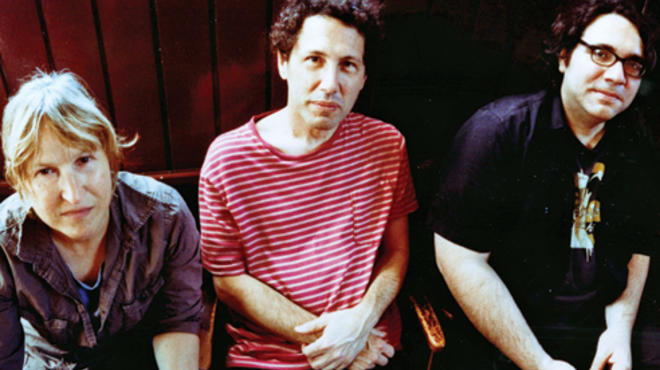 One week after its release, and it appears Yo La Tengo have made the year's first great album in Fade. However that's not why I'm here today spruiking. Sure, it's probably YLT's best album for a while but today it's one of their albums that still fails to gain the recognition it deserves as to why I'm here.
Born out of a similar realm, Summer Sun is one of those albums that you go back to after a couple of years and still shake your ahead as to why so many people place it toward the lower end of YLT's discography.
Sure, personal choice is personal choice; however so many bands would give their right arm to make a Summer Sun. I guess it begs the question: have Yo La Tengo made so many great albums that Summer Sun deserves its place in the lower stratum of their cannon? I'm a Yo La Tengo fan, but even they've released some sub-par albums. For a start, Popular Songs, wasn't too popular for me, apart from the two tracks, 'More Stars Than There Are in Heaven' and 'And the Glitter is Gone', which, although very solid, admittedly play bridesmaids' to I'm Not Afraid of You and I Will Beat Your Ass' 'The Story of Yo La Tango' and I Can Hear The Heart Beating As One's 'Deeper into Movies'.
Rather than go into further debate, let's talk about an album most wish to forget.
Summer Sun is meandering. Some associate the term meandering as boring, passé. Almost middle-brow even. One question: what's wrong with that? You need albums like Summer Sun. Your diet requires them. We can't always hanker on a slice of pizza or a juicy steak. We need some garlic bread or a side of garden salad from time to time. Summer Sun is that garlic bread and, indeed, that garden salad.
The cover art conveys a peculiar juxtaposition. The picture of the band wearing coats looking awkward and generally elusive, despite the title of the album. This was the first thing that intrigued me when I first bought this album many moons ago.
'Little Eyes' is the perfect foil for opening song, 'Beach Party Tonight'; an atmosphere is set. It's a gloomy beginning that sets the tone for the album. Tracks such as 'Today is the Day' and 'Don't Have to be So Sad' (personally my favourite Yo La Tengo song) are easily among the best the band has produced. You can feel the darkness ooze from frontman, Ira Kaplan, as he almost struggles to deliver the vocal due to the emotional weight the song carries.
Then there's 'Let's Be Still'. All 10 minutes and 22 seconds of it; the song encapsulates the album. It's an interlude of noodling, with sprinkles of back alley jazz which in a strange way, is an illustration of Yo La Tengo, not such much by sound but by feel.
'Take Care' is one of my favourite covers. The Big Star track was made for Georgia Hubley it seems. It's a gloomy rendition that finishes the album in the same tone it started.
So there you have it, that's my two cents worth into why I think it's an injustice that Summer Sun doesn't receive the plaudits it deserves. Those of you who abandoned the album all those years ago, simply go back to it. Fade is great, there's no question about it, but Summer Sun lies pretty close to it in terms of sound and feel. You may just be surprised this time around.